Real Estate - Get a License - Classroom Courses for Virginia.
Save 20% on all Pre-License courses! Enter code SAVE20 at checkout - $495 now $396!
---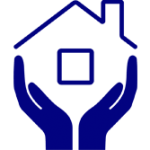 Our 60-Hour Salesperson Prelicensing Course combines the correspondence Real Estate Principles course with a series of live lectures and satisfies the requirements for Real Estate Sales prelicensing education as determined by the Virginia Real Estate Board. In addition, all our exam prep tools are included with the purchase price of any prelicensing course - no upgrade fee, no hidden charges. After you take and pass the course exam, you will be eligible and prepared to take and pass the Virginia Real Estate Salesperson Exam.
---
The Moseley Flint Advantage
No other school offers so many additional tools to help you pass the exam, and Moseley Flint does it at no extra charge! ($328 value, all free!)

Your purchase includes:
In-Person Training – Choose from any of our statewide classroom locations, taught by a local real estate agent and Moseley Flint certified instructor. You get 32 hours of live instruction covering the most important topics on the state licensing exam. Includes a comprehensive presentation using real-life examples.
A House's Story - On-demand video covers in sequence how a house gets sold from beginning to end. A House's Story reviews the topics on the Virginia real estate exam and applies real-world context to real estate theories and practices.
Learning Through Questions – On-demand video designed to further prepare you for the Virginia real estate exam. Presents exam-type questions, allows you to stop the video and answer the question, then provides an instructor's explanation of the answer and how to solve the question. Also presents tips on how to take the state real estate exam and answer exam questions. Includes an entire section on real estate math questions.
TestPrep Online Exam Simulator – Take practice exams or study over 1,200 practice questions by category. No limit to how often you can take a practice exam. And the same exam is never generated twice. Helps you prepare for the Virginia real estate exam by providing explanations for the questions answered incorrectly and evaluating your knowledge in each exam category.
Online Real Estate Flashcards – 500 of the most common real estate terms and phrases presented in an online flashcard format. Use this tool to test your knowledge and learn the terminology of real estate.
In addition, you'll receive the Moseley Flint Principles of Real Estate textbook and unlimited final exam retakes.
*Special offers/coupons or separate promotions may not be combined. If you have any questions, please contact Moseley Flint Schools.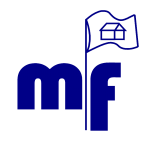 ---
The Moseley Flint Advantage
The Moseley Flint Path to Success provides more exam-prep tools than any other real estate school. All included with the purchase of your pre-licensing course! One package and one price includes everything you need to be successful! The pre-licensing course can be retaken as many times as necessary to pass the course exam within 12 months of your original registration date.
---